How to Stop Dwelling On The Negative Aspects of Your Life…
…and Start Living With More Confidence, LESS Stress and MORE Peace of Mind…Regardless of Your Circumstances
In this step-by-step book and audio course, you'll learn how to rid yourself of the guilt, fear and self doubt that plagues your life and keeps you awake at night. This time-tested approach has for decades, helped literally thousands of people (both men and women) understand who they really are at heart.
If you feel like a doormat, use these simple solutions to maintain a positive attitude (and genuinely feel it inside).
Is This You or Your Husband?
You feel like your relationships are crumbling and you've missed
your purpose in life…
You try to avoid conflict at all costs…
You're held back from reaching your dreams because you don't have the confidence to achieve them…
You live your life in fear of what others think of you…
What is a Softhearted Man or Woman?

If you are "Softhearted", you are patient, compassionate, thoughtful and VERY understanding. You are always wiling to listen and weigh out the situation before making a decision.
TIP: If this does NOT describe you, keep reading because Hard natured people can gain valuable insight into their Softhearted counterpart!
Being Softhearted also has a downside….
In an effort to please the people around them, Softhearted men and women take on many requests and favors…often at the expense of their own time.
If you are Softhearted, some of your greatest obstacles are:
You find it difficult to say "no" to others because you feel you're letting them down or in essence, rejecting them.
You struggle with feelings of GUILT about what you should have done.
You want to be ACCEPTED for who you really are, but find that most people want to change you into someone you're not.
You avoid conflict and hide your feelings inside to refrain from rocking the boat.
You're criticized by the people around you for"not being tough enough.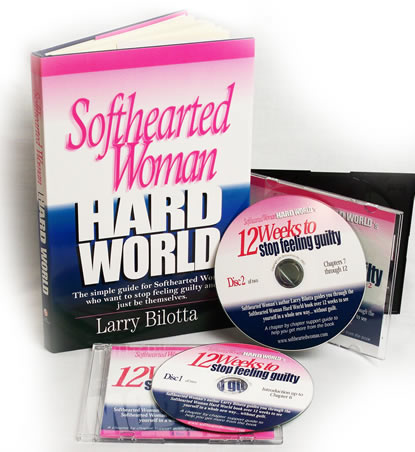 "Every day you live your life as you know it, you're missing out on the life you COULD have, being the confident and genuinely happy person uou DESERVE to be. Today I'm sharing my step-by-step road map on how to become that person."

"…in the Introduction I Wrote, Very Helpful. A Feeling of Being Understood and Respected For the First Time. I'm Crying…It's Healing Me…"
I have never heard this concept before of Soft and Hard people. Just that idea alone brings understanding to a lot of things in my life.
Just the knowledge that I'm not alone in being a Softhearted woman is so helpful to me.
Right in the introduction I wrote, "Very helpful. A feeling of being understood and respected for the first time. I'm crying. It's healing me. That's what I wrote on that page.
-Mary Ann Vandervest
"Softhearted Woman Hard World has helped me come to believe that my Softhearted nature is a real gift and should be appreciated by those close to me.
If you're feeling like a doormat, this book offers simpler solutions to help recapture a positive attitude. Softhearted Woman Hard World has helped me come to believe that my Softhearted nature is a real gift and should be appreciated by those close to me.
I now have tools that do not merely help me survive, but make me feel empowered when working with Hard people.
If you are feeling like a doormat, or feel that you are doing too much and receiving too little in return, this book offers simpler solutions to help recapture a positive attitude.
-Susan Bohlssen, Wisconsin
About the Author
Larry Bilotta
Back in the 90's, Larry Bilotta was suffering MISERABLY in a loveless marriage.
He needed a way to reduce the stress, anxiety and tension in his marriage. Not because he was devoted to his wife, but because he needed to maintain his own SANITY. Larry's wife didn't believe in divorce.
Larry and Marsha did NOT grow up in homes with loving, supportive parents who offered encouragement and support throughout their lives. They each had a challenging, stress-filled childhood where the people they loved most, have betrayed them and caused the most pain and anguish.
As adults, they were forced to pay the price for the unstable homes they grew up in. Needless to say, Larry set out on a mission to find a REAL solution to their ongoing struggles. And after 27 years of misery – he finally found it and published his insights in a book called Softhearted Woman Hard World.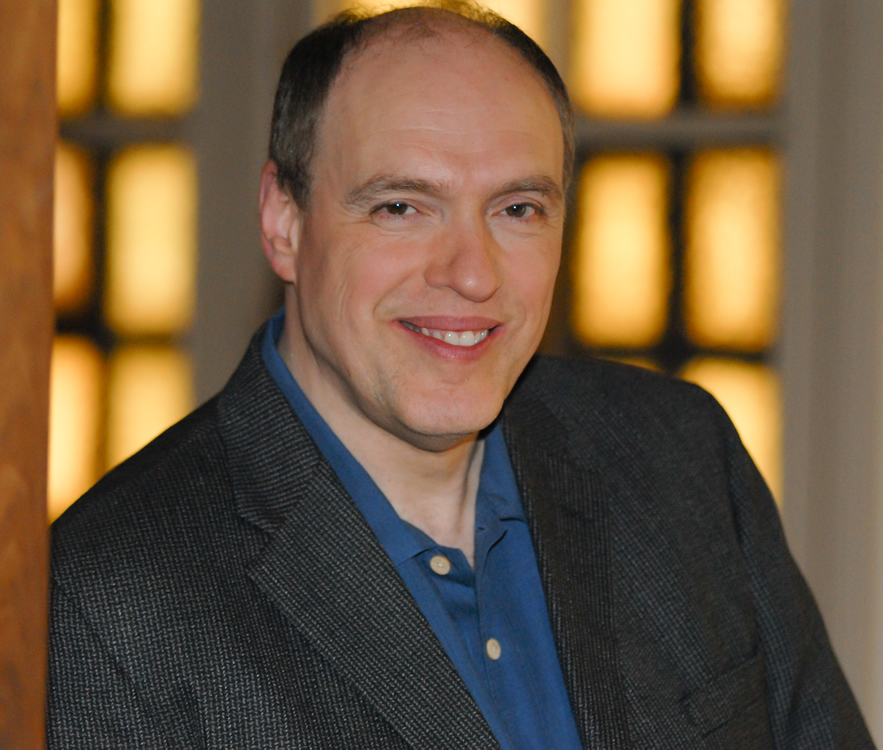 Larry Bilotta
Author, Softhearted Woman Hard World
A Softhearted Man or Woman's Greatest Obstacles…
Softhearted Woman Hard World and the companion 12-week coaching course will teach you everything you need to know about how to feel better about yourself, how to be PROUD of who you are and how to overcome each and each of the challenges listed here.
All that and much more about how to live an overall happier life without changing who you really are.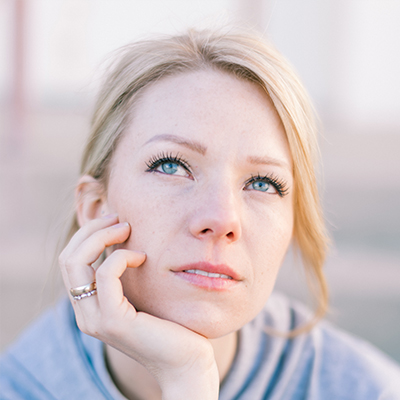 Difficulty Saying "No" To People
You find it difficult to say 'no' to others because you feel like you're letting that person down or in essence, rejecting them.
You Struggle With Guilt
You struggle with feelings of GUILT about what you should have done…
You Want Acceptance
You want to be ACCEPTED for who you really are, but find that most people want to change you into someone you're not…
You Avoid Conflict at All Costs
You avoid conflict and hide your feelings inside to refrain from rocking the boat.
Other People Want You To Stand Up For Yourself
You're criticized by the people around you for not being tough enough.

What it Means to Be Softhearted
This book written by a Softhearted man.
But just because I am a man, it doesn't mean that I'm immune to the pressure that Hard people (I'll get to what a Hard person is in a moment.) inflict upon Softhearted people.
You see, my wife was a Hard woman. We were married over 45 years until she passed several years ago. These women are direct and at times have very rigid ways that result in treating Softhearted Women (and Softhearted men) with VERY little patience or flexibility.
And that is the exact reason why I struggled to be happy in my life with my wife for those very difficult 27 years.
It All Boils Down To These Key Concepts
1) My Wife and I Didn't Understand Each Other and Had Nothing in Common
Frankly, we didn't even want to understand each other because we were too wrapped up in trying to get each other to be more like ourselves. Softhearted Woman Hard World will teach you how to improve your relationships with the most difficult person in your life!
2) I Didn't Know the Right and the Wrong Way to Deal With the Most Difficult "Hard" Person in My Life…(My Wife)
Hard natured people need to be spoken to in a different way than than Softhearted people. If you don't know the RIGHT way to handle them they can be like a ticking time bomb.
3) You Don't Need To Change Who You Are To Be Happy In Life
Contrary to what you might have heard from friends, loved ones or co-workers, you're perfect just the way you are. You don't need to "get tougher" or take a stand to please everyone else at your own expense.
When Softhearted people try to take a stand in front of the Hard natured people in their lives, they end up just making themselves feel uncomfortable or foolish because they're trying to act like someone they're not.
The key is building up enough confidence to the point where you can confidently, and gracefully stand up for yourself….and NOT care what others think of you while you're doing it.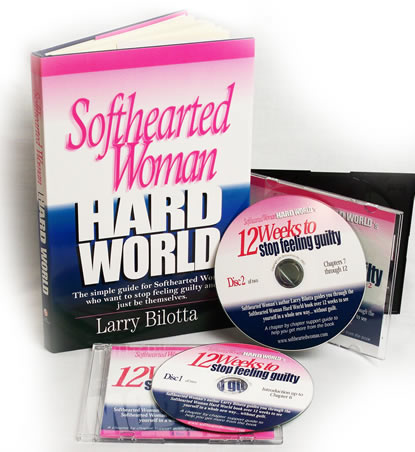 Included with Softhearted Woman Hard World is the…
12-Week Audio Coaching Course…"12 Weeks To STOP Feeling Guilty"
When you read a chapter of the book and then hear my additional thoughts and experiences on each idea, something good happens.
The words you read and the pictures you see on those pages in the book suddenly come to life and give you the ability to visualize the concepts so you can more easily apply them to your unique set of difficulties in life.
This ensures you actually absorb what you learn and apply the insights to your life instead of letting them slowly fade away.
I've structured Softhearted Woman Hard World in 12 short, to the point, yet very powerful chapters. For each chapter you read, you'll listen to the expanded commentary for that chapter in the 12-week coaching course. This increases the likelihood that you will apply what I teach to your life.
After all, repetition is KEY in adopting any new concept into your life.
Thriving in a Hard World
Discover why you may have been "pre-programmed" for insecurity and self doubt and what you MUST do if you ever want to improve your self esteem and gain a sense of self respect. (pg 21-22)
Find out why your greatest strengths often come at a price and learn what you can do about it. (pg 18)
Identify the real reason Softhearted women feel they need to "get tougher" and understand why doing so will never make you happy. (pg 20)
You're in the Zone when it's Zone 1
Discover a little-known solution you can use to communicate with the Hard person in your life WITHOUT conflict. (pg 35)
Learn how to use a tool called the Attitude Scale to instantly gain a sense of relief and comfort when you find yourself in a difficult or stressful confrontation. (pg 26)
Discover why it is so important to know the difference between Soft and Hard people. (This is critical! You must understand that there is a major difference in the way these people need to be treated if you ever plan to reduce the amount of relationship stress in your life.) (pg 28)
Discover Your Original "Software"
Find out what your "Invisible Lifestyle" is. When was it formed? How can you change it? And why is it so important in improving your self esteem and reducing the stress in your life? (Understanding this concept is a major building block in your quest for a better life. (pg 38)
Why understanding your "Invisible Lifestyle" will almost guarantee an improvement in your relationship with the man in your life. (pg 41-43)
Find out how to get rid of any bad habits you may possess and learn why willpower alone will never help you do it…..and no, it doesn't involve hypnosis. (pg 53-58) 😉
What Country are You From?
Learn the 3 "magic" words you can say to the Hard person in your life that will keep them from – "flying off the handle". (Discover why this common, yet huge mistake can instantly launch your relationship into turmoil. (pg 64)
Discover a quick and easy way to identify who you really are. Learn the right and wrong ways of dealing with the 4 kinds of people in the world. (You'll get a "behind the scenes" look into why the people around you do the (what might at times seem crazy) things they do. (pg 62)
Learn a foolproof way to "read people like a book" and eliminate the stress caused by relationships with other difficult people in your life. (you know who they are) (pg 63-74)
How to Say NO Without Feeling Guilty
Learn the truth about what is really behind your need to please. (pg 76)
Discover a simple technique you can use to have your own non-confrontational way to say "no" to people without feeling like you're rejecting or letting them down. (The best part is you'll get to remain true to yourself, own your own time and feel…guilt free! (pg 80-86)
Events Have No Meaning Until…
This simple concept will make you think twice before reacting to a negative or positive event in your life. (pg 89-92)
Warning! There is actually a part of your brain you cannot always count on. (Don't worry, everybody has it.) (And it has everything to do with the way you view yourself .) This part of your brain actually has enough power to literally "shut down your brain". Awareness is the key here! (pg 92-94)
It's On Your ITV
Learn how to use your most powerful and influential asset to overcome your negative feelings. (This often overlooked 'trick' will allow you to quickly eliminate your negative feelings in seconds. (pg 98-99)
How to get off the emotional roller coaster by learning how to control your imagination. (You'll discover that if you don't learn to control it, it can produce tons of negative feelings that can take over your life and put a great self image out of your reach. (pg 97-101)
What you must understand about the power of your imagination. ( It can actually override your five senses – Learn why you need to know that this is both a good and bad thing. (pg 99)
Which Side Are You On?
The truth behind what REALLY makes you feel torn, confused or uncertain about situations in life. (pg 109)
Learn how to avoid falling into the vicious cycle of letting your fear take over your life. (If you don't know the right and wrong way of dealing with your fear, it will eventually consume you and leave you feeling worried and stressed. (pg 112-113)
Why it is almost impossible to improve your self esteem if you don't believe, without a doubt in your mind, that it will happen. (pg 110-117)
Do You Smell Something?
True or false; if you want to stop feeling negative, you just have to think positively. FALSE! You must understand where a negative attitude REALLY comes from first. Learn how. (pg 119)
Discover the little-known method you can use to keep grief, heartache and conflict out of your relationships with loved ones around you. (pg 123)
How to avoid letting your negative feelings escalate into an explosive point when it's too late to repair. (Find out why it is CRITICAL that you eliminate your negative feelings the moment they appear. (pg 125)
The 7 Things Everyone Is Looking For
Discover where true happiness comes from. Most people think that life is so complicated and that there are 12,000 different things that you must continuously work on. But contrary to popular belief, there are only 7 areas of life that truly matter. Yep, that's not a typo, I said *7*. (pg 127-132)
Learn how to reduce your stress and simplify your life by identifying which of the 7 things in your life you need to improve. (pg 127-128)
Find out how you can measure and track your level of happiness in the 7 things that truly matter in life. (With this knowledge alone, I guarantee that your life will not seem so complicated once you discover what these 7 things are. pg 127-132)
The Little Voice Inside Your Head
Find out exactly why it is NOT you who is responsible for creating your negative feelings that are the source of your low self image. (pg 134)
Discover exactly what is responsible for creating your negative feelings and learn what you must do to stop it. (pg 138-140)
Shutting Down That Little Annoying Voice
Discover a way you can quickly and easily "tune out" that negative "voice inside your head" and stop your negative feelings instantly. (pg 143-166)
Find out why it's so hard to be positive and so easy to be negative…and what to do about it. (pg 145)
Learn the secret behind how to quickly transform your feelings from insecure to secure and from fearful to fearless by shutting down that negative voice inside your head. (pg 145-188)
And much more…this is just the beginning!
I wanted Softhearted Woman Hard World to be easy to read and comprehend, so I illustrated each key concept with pictures that can be EASILY applied to your daily life.
There's plenty of room in the margins for notes and I've included illustrations you can cut out and bring with you or place around your home so you don't forget the important concepts you learn in this book.
The combination of these extra steps, along with the expanded audio series provide you with a definite chance for LONG-TERM SUCCESS.

"…I Can Honestly Say That The Revolutionary Tools Offered in This Book Are a Boon To All Relationships."
Upon reading Bilotta's breakthrough book Softhearted Woman Hard World, two marvelous things occurred: I now have a much greater understanding and appreciation of the Softhearted people in my life, thereby improving my relationships with them.
Secondly, as a "Hard" woman, I can honestly say that the revolutionary tools offered in this book are a boon to all relationships. Softhearted Woman Hard World is a human relations banquet that needs to be savored by "soft" and "hard" people alike.
Bonnie L. Murphy
"Larry, Since I've Read Your Book I've Stopped Blaming Myself For So Many Things."
What a relief it's been!
There's no relief for Soft women and we have no way to explain what's happening to us. This book does that.
Geri DuBois
"Soft Women Do Need This. I Think All Women Need This."
Personally I saw your book as a reaffirmation that says "Yes this IS me".
I think you have a real winner on your hands. Soft women do need this. I think all women need this.
Sue Toelle
"Larry, You Have Been a Life Changing Force and a Gift Given to Softhearted Women Like Myself!"
Larry, you have been a life changing force and a gift given to Softhearted Women like myself!
Working with this "new" knowledge has given me a new feeling of having more control in my life to create positive outcomes instead of reeling from the negative.
Your words "it only takes one person to heal a relationship" keep running through my brain and every time I'm up against a tough situation while I watch my "greatest memory" in my head that gives me so much relief. Thank you for all you do.
-Carol Pickett
"Softhearted Woman Hard World Has Helped Both of Us Understand Who We Are…and What We Can Do to…Get What We Want Out of Life."
Softhearted Woman Hard World has helped both of us understand who we are, why we react the way we do and what we can do to avoid feeling guilty, keep thinking positively and get what we want out of life.
Larry has broken down complex psychological issues about human dynamics into straightforward simple concepts with easily remembered suggestions and exercises.
His case scenarios are relevant, meaningful and helpful. We have learned, through this book, that both hard and soft natured individuals have many positive contributions.
Understanding who we are and the nature of those we live and work with gives us the perspective we need to move beyond past difficulties and meet future encounters positively.
Read it on your own, or with a friend, sister, colleague or spouse – but read it!
-Patty Wouters – LLC Career and Lifestyle Transitions
-Colleen Kaftan – Executive Development Programs
"…You Showed Me How I Could Become the Person I Was Intended to Be….I Like Myself."
Larry, to explain what you have done for me personally is to write a book. Since you've already done that, I will spare you.
The very biggest thing you have taught me is how to appreciate all types of people – spouses, children, co-workers, family, friends, and enemies – everyone!
You explained that some people are like foreign exchange students from Zimbabwe. I have to learn their customs and language before I can understand them.
I knew right then and there that I was married to a foreign exchange student – for 35 years. Not only did I NOT understand him, but I had ISSUES with him.
With your gentle instruction, I learned to really understand and see my husband for the first time.
He was no longer just a helpless psychotic with an attitude problem. He was really a gentle, sensitive, thoughtful and good intentioned man.
And I was no longer on a lifelong mission to make him into me. Boy, was my husband happy!
Then, as if that weren't enough, you showed me how I could become the person I was intended to be – Cheerful, loving, energetic, thoughtful, light hearted, kind and fun. I like myself. And I adore my husband. I 'm sorry to say I did not become a good cook.
-Brenda Jones –Stevens Point, Wisconsin
"Thanks To this Book I Have An Increased Sense of Peace and Confidence Within Myself"
Softhearted Woman Hard World is an amazing book – it resonates with me completely. It has helped me to understand myself better and achieve a level of clarity that I have not had before.
I now am more aware of where the conflicts arise both with my husband and other close relationships. Not only do I have a broader understanding of the source of the conflicts in my relationships, but also the tools necessary to diffuse a potentially damaging situation.
Until this book came along, I did not realize that it is because of my nature that I have an inclination to give in to other people's requests and desires.
This book gives a straightforward, easily processed way of understanding what constitutes a soft person and how to address negative feelings and issues as they arise because we are trying to survive in a hard world by either being someone we are not (hard), or by being who we truly are, but not appreciated for it.
Best of all, I have learned that it is okay to be "soft" in a world which glorifies a hard nature. Thanks to this book I have an increased sense of peace and confidence within myself.
-Belinda Masse, Los Angles CA
"I Now Know that My Sensitive Nature is Not Wrong…Just Different than Someone With a Hard Nature."
What I found to be the most affirming idea in Softhearted Woman Hard World is that I can, with intent, harness the emotions of a Softhearted woman WITHOUT sacrificing them!
I now know that my sensitive nature is not wrong, it is just different than someone with a Hard nature.
But most importantly, I can choose to use my Softhearted nature to positively impact those around me. It's a choice I can control.
-Donna Losito, Illinois
"What a Jam-Packed, Informative Book. It has Such Practical, Useful Tools to Really Help Me Improve My Life And Relationships."
It's so reassuring to know that I can still be a Softhearted woman while being married to a Hard man, and not feel the pressure to be hard like him.
I'm also really excited to continue the on-going support through the Website. I will highly recommend this book to all my Softhearted friends!
Kristen Stedl
"The Book Gave Me the Words To Use In Making a Decision To Say "No" and Not Feel Guilty Because of it"
It's so good to have a book verifying that Softhearted women do exist, I am one of them and that makes me ok!
The world was pushing their terms on me with I'm "too sensitive", I'm a "door mat" or I'm "not assertive enough". I am validated finally.
This book increased my self-confidence just knowing that I'm Soft and that it's good. The book also gave me the words to use in making a decision to say "no" and not feel guilty because of it.
My relationship with my Hard natured husband has become much more positive and he even sees me in a different light.
Hard to imagine that a book could do this but it was just the right message for the right woman.
-Kris Lawniczak

Address
1288 Summit Ave Ste 107-121 Oconomowoc, WI 53066